Coronavirus (COVID-19)
Update: 5th January 2021

Bury Tuition Centre - Newsletter - 5th January, 2021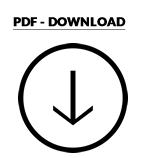 Download - Bury Tuition Centre - Newsletter - 5th January
Latest Government Guidance
Children of critical workers and vulnerable children who can access schools or educational settings - GOV.UK >
---
Update: 6th November 2020

Bury Tuition Centre Covid-19 Tuition Agreement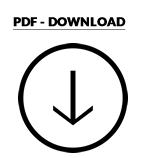 Download the Bury Tuition Centre COVID-19 Tuition Agreement
The Latest Government Information regarding Tuition Centres remaining open from the 5th November
Coronavirus (COVID-19) - Education and Childcare Settings New National Restrictions from 5th November - GOV.UK >
---
Update: 26th May 2020

Summer Timetable (June - August 2020)
Starting with Saturdays only from Sat 13th June we are offering sessions for Maths/ English /Science/KS1/KS2/11+/ GCSE and A-level
Session 1 (10-11.20am)
Session 2 (11.40-1pm)
Session 3 (1.20-2.40pm)
Please get in touch by phone or email to book a session.
We will be adding more sessions on throughout the week. Keep posted here on future updates.
---
Update: 26th May 2020

We hope that you and your loved ones are staying safe and well in these uncertain times.
We understand it has been particularly difficult with regards to the future of our children's education in ensuring consistency and progression. Online tuition although useful doesn't compensate for face to face teaching. The health and safety of our students , their families and our staff has always been and will continue to be our first priority, so as the situation continues to evolve, we are closely monitoring the changing Government guidelines and are following them accordingly. As a result, we have been making a number of changes in order to reopen sessions. Here is everything you need to know...
Government Guidance - Opening schools and educational settings to more pupils from 1 June: guidance for parents and carers - GOV.UK >
---
Update: 19th March 2020

Here at Bury Tuition Centre, we hope you are all well and safe with your families in these uncertain times.
Due to recent school closures and the termination of GCSE's and A-levels, we have decided to close early for Easter from Friday 20th March and reopen on Monday 20th April 2020. (Subject to further government guidelines)
We feel strongly that children need consistency in their education more than ever and are committed to providing a high level of service with fully qualified and experienced teachers. Year 9/10 and 12 students in particular will need to maintain focus as large areas of their syllabus will now not be taught in school, which is where we should be able to bridge that gap.
Kind Regards
Shazia Tahir (Centre Owner)
---
Update: 17th March 2020
Notice to all Bury Tuition Centre Parents
At the moment, the centre remains open and there is no intention to close in the immediate future. We will continue to follow the advice from Public Health England (PHE) which is updated on a daily basis regarding the need for closure and will communicate the decision to parents and carers if the situation changes. However, we remain committed to teach and support all students for as long as we are able to and allowed to.
Coronavirus (COVID-19) - Guidance for Health Professionals and Other Organisations - GOV.UK >
We have raised awareness of good hygiene in the centre via posters and our cleaning team have increased their focus on surfaces, computers and keyboards, door handles and rails.
In addition to this we ensure that all students wash their hands with soap before the start of the lessons and after using the toilet. We are also reminding all students and staff to avoid any unnecessary physical contact.
Please be assured that we are also following the guidance as per link below to ensure all students, staff and parents are safe.
COVID-19 - Guidance for education settings - GOV.UK >