Welcome to Bury Tuition Centre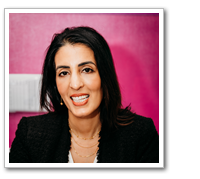 I am Shazia Tahir, the centre owner and principal teacher at Bury Tuition Centre, based in Bury, Lancashire. I am a fully qualified teacher with over 12 years' teaching experience in local schools. The centre was established in Bury in 1998 and has helped hundreds of local students who needed extra tuition in Maths, English and Science.
Until 2011 I was working as a Primary teacher in quite a challenging school. I love to teach but always wished that I could spend more individual teaching time with every student to encourage them to reach their full academic potential. About the same time, my son was having difficulties in Maths and, although I am a teacher, I felt he could benefit from extra tuition in an environment outside the home since he only sees me as mum!
Independent Centre
As an independent centre, we have complete freedom to target our extensive resources towards specific requirements, as well as the particular educational stage the pupil is at; whether its SATs, 11+, GSCE or A-level. Our pupils flourish because they are treated as individuals, and each one is taught using the teaching methods that are most suited to their own needs. This proven policy ensures the abilities of all pupils are always optimised.
High Standards of Teaching
Bury Tuition Centre's success is credited to our high standards of teaching and the value we place upon our individual learning programmes; we know our students greatly benefit from an educational plan that has been specially designed for them. A consultation and assessment of a potential students needs' is a free service that is provided to anyone who enquires about a place at our centre.
What kind of student needs the services of Bury Tuition Centre?
Children come to Bury Tuition Centre for a variety of reasons, whether it be to improve a grade or receive further extension and challenges.
Each situation is different and that is why our bespoke, individual learning programmes are specifically created to make sure those needs are met.
A typical student may come for the following reasons:-
Primary or High School students who are having difficulty in elements of English such as reading, writing or spelling.
Students who are having difficulty in mathematics.
Students who want to prepare for entry tests and 11+.
GCSE and SAT exam students in Maths, English, Science and Languages.
Students who are aiming for A*/9 grades.
Students who need help in A-level Chemistry, Biology, Mathematics and English.
High-Class Written and Computer Resources
In addition to the teaching experience that we have, we at Bury Tuition Centre use exclusive materials and computer based learning programs, which are designed by highly professional teachers for us and follow the teaching methodologies of the Bury Tuition Centre.